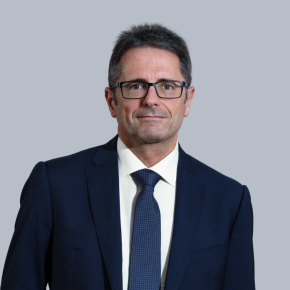 Managing Director, Leonardo Cyber and Security Solutions Division, Italy
Andrea Campora has been recently appointed at Leonardo, leader company in Aerospace, Defence and Security, as Managing Director of the Cyber & Security Solutions Division, with the ambition to accelerate its development as a European key player in the Cyber Security and AI-Intensive Data Valorization for Defense, Space andStrategic Organizations.
The new division will deliver innovative, resilient, and secure-by-design solutions to build real multi-domain strategic and operational awareness both in the defense and civilian sectors.
Campora has served Leonardo for more than 20 years, until 2020, as SVP Cybersecurity & ICT Line of Business and other leadership roles like Sales and Marketing Director, driving the challenges of the secure digital transformation for Leonardo business.   
Before re-joining Leonardo, in the last years Campora has covered leadership roles in global companies like Dematic, as Managing Director of Dematic's South Europe Regionand SVP Commercial EMEA, and Sopra Steria SpA, as Director of the Gov, Energy and TELCO Division.
Andrea has been among the initiators of ECSO (European Cyber Security Organization), serving since 2016 as Director of ECSO Board. 
He holds a Physics degree, with specialization in Electronics and Solid State, from the University of Genoa and has followed an Executive Leadership Program at the Columbia University of NYC.